Best Weight Loss Tea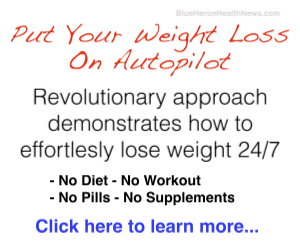 Which is the best weight loss tea? Is green tea better than white, red or black tea?
GREEN TEA
WEIGHT LOSS
One of the greatest green tea weight loss benefits is its ability to burn fats. By utilizing fat as the energy source it also prevents its storage.
As it decreases the level of bad (LDL) cholesterol and with its excellent antioxidant properties it is great for individuals suffering with cardiovascular problems and high blood pressure. This is a known fact confirmed by numerous trials.
NOTE: We assume tea without any sweeteners such as sugar.
PREVENTS TOOTH DECAY
Due to its ability to kill bacteria green tea is great for tooth decay prevention. (Bacteria present on the surface of teeth produces acid which causes decay).
OTHER BENEFITS
There are other benefits according to green tea weight loss research. Green tea reduces stress and relaxes without making a person feeling sleepy. Large scale studies in Asian countries show that green tea reduces occurrence of stroke while it did not show any noticeable positive effect on cancer.
The effect on cardiovascular system is more significant in males compared to females.


BREWING
The best steeping time for green tea and white tea should be approximately 2-3 minutes with water temperature approximately 80 degrees Celsius. It is a good practice to use warm cup to avoid rapid cooling. Tea is best consumed shortly after preparation.


CAFFEINE
Regular cup of green tea contain about 30 mg of caffeine. This can be reduced by second brew to less than half and with third brew to approximately 1/10 of original content (3mg). This all depends on lengths of brew which in this case is approximately 3-5 minutes. With longer steeping time tea will have more bitter taste.
In any case a cup of tea contains much less (approximately 1/3) of caffeine compared to similar size of coffee.
HOW MUCH TO DRINK?
Even one cup on a daily bases is great. To have maximum benefits 3 – 5 cups a day are recommended.
In addition to green tea weight loss diet it is recommended to reduce consumption of sweets, drinking of cordials, cola and other high sugar content drinks. Increase intake of vegetables and fruits.
To find out which is the best weight loss tea, please, read pages on White Tea Weight Loss and Red Tea Weight Loss



Return to Health and Wellness
To return from Best Weight Loss Tea to Home Page
---
Have A Great Story About Weight Loss?


What are your experiences with Weight Loss? Share it!
We would especially like to hear about the Gabriel Method.

This is the place to unload any frustration or tell us about your happy achievements.
We all thank you.